Connecting people through sound & music.
We are an award-winning creative music & sound design studio based in Shoreditch. We specialise in bespoke music composition, sound design and sonic branding, and work with some of the world's most dynamic and engaging production companies, brands, agencies & broadcasters.
Working in close collaboration with our clients, we create music & sound design that breaks through the noise.

sonic branding -
bespoke composition -
re-records -
music supervision -
idents -
commercials -
sonic branding -
bespoke composition -
re-records -
music supervision -
idents -
commercials -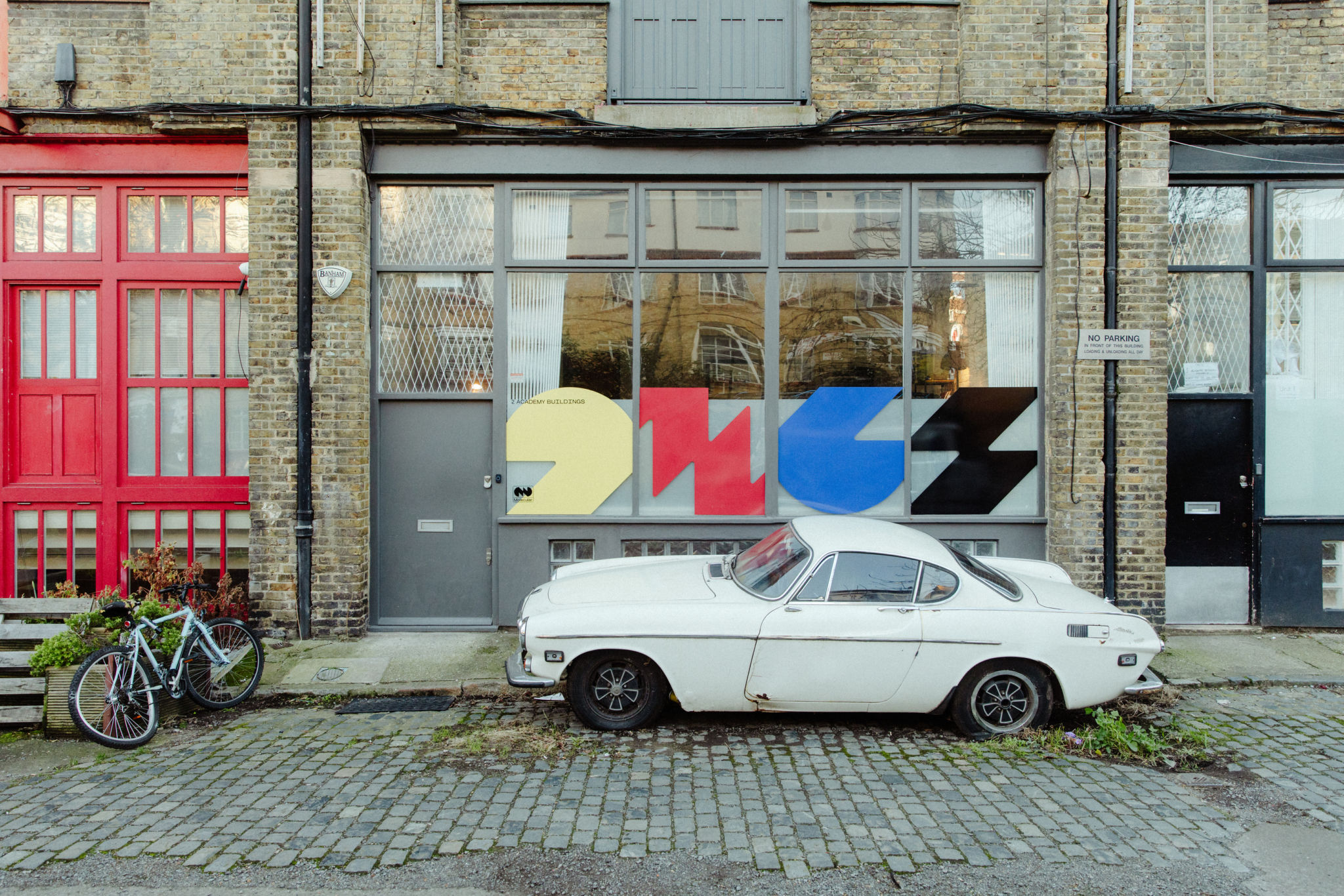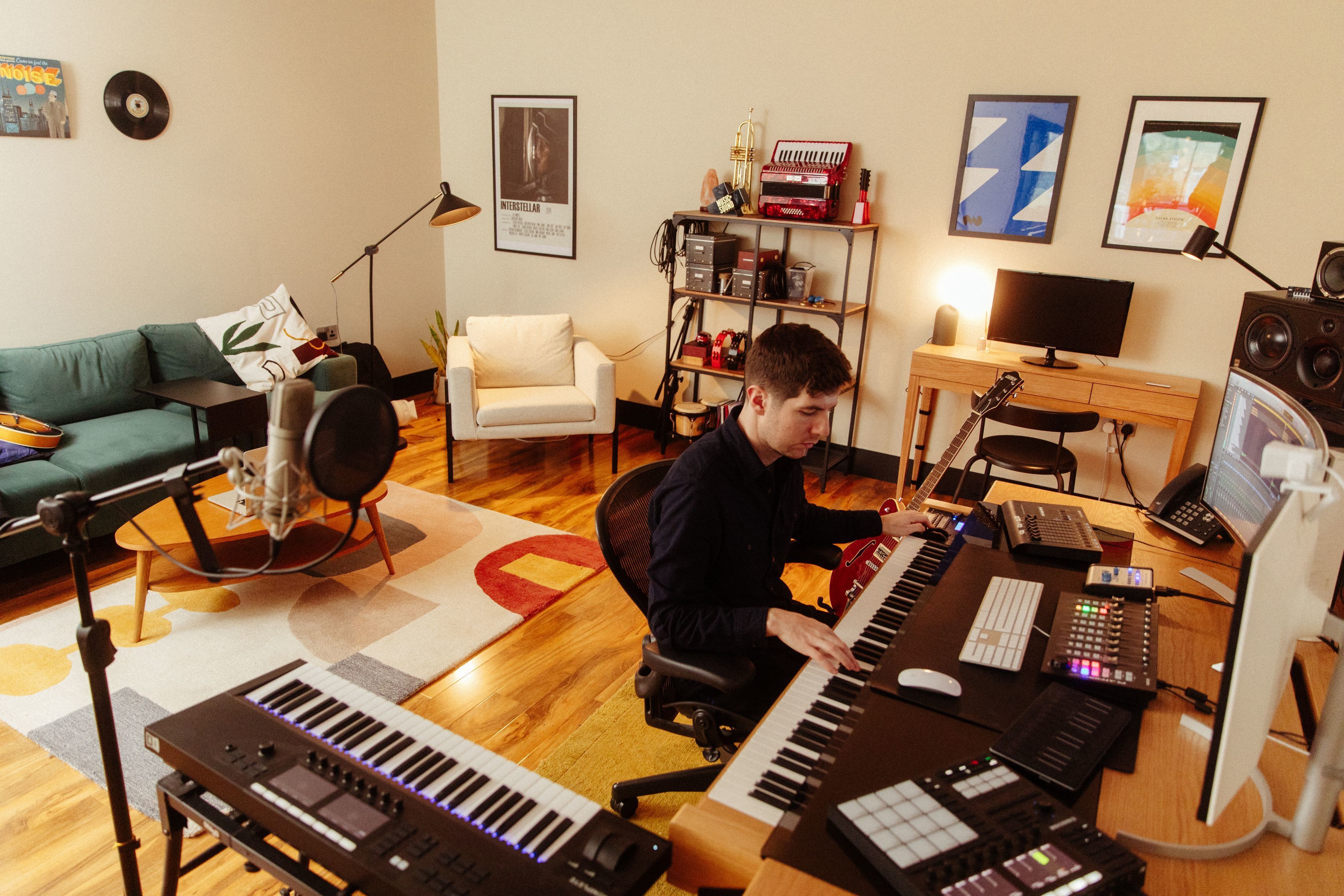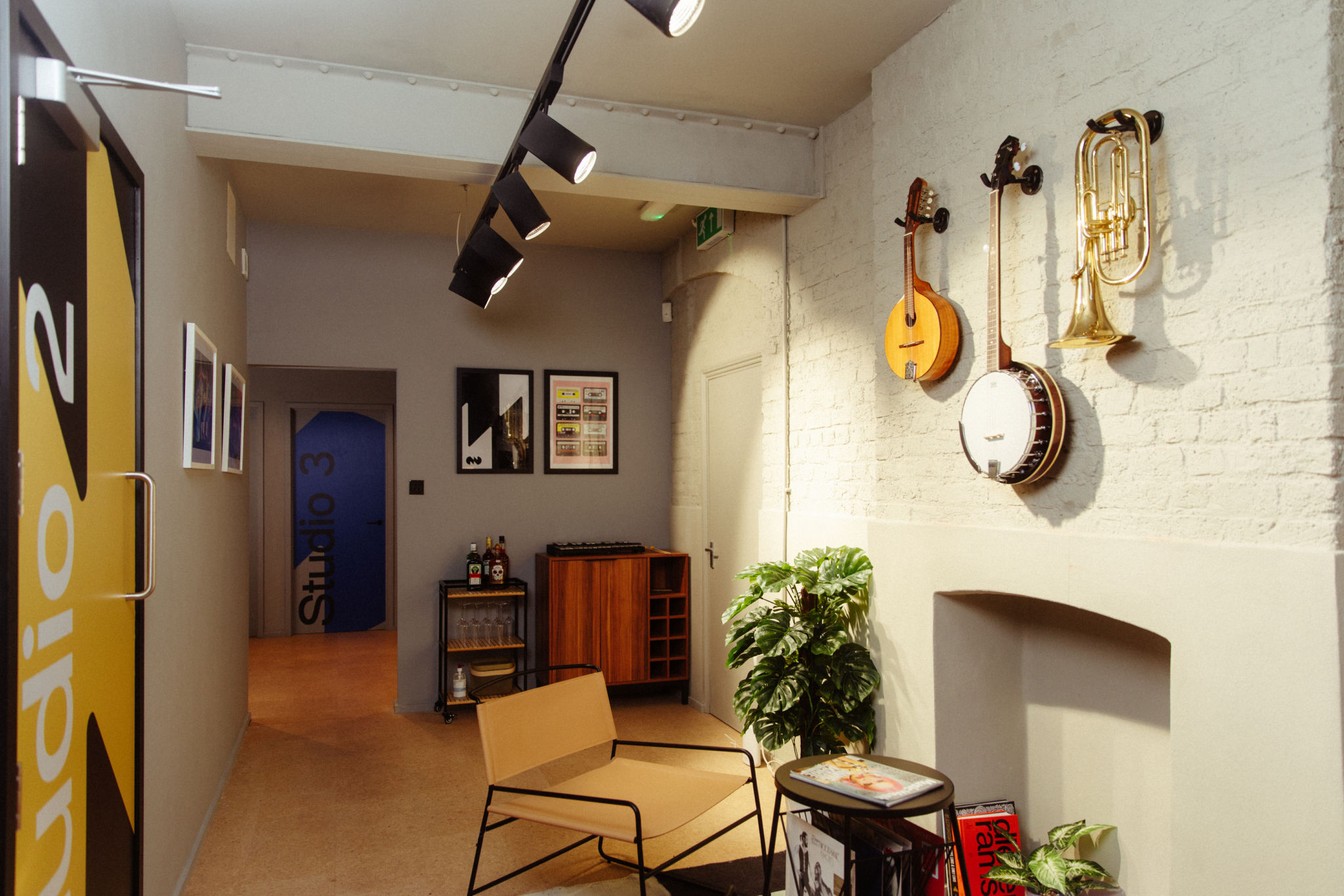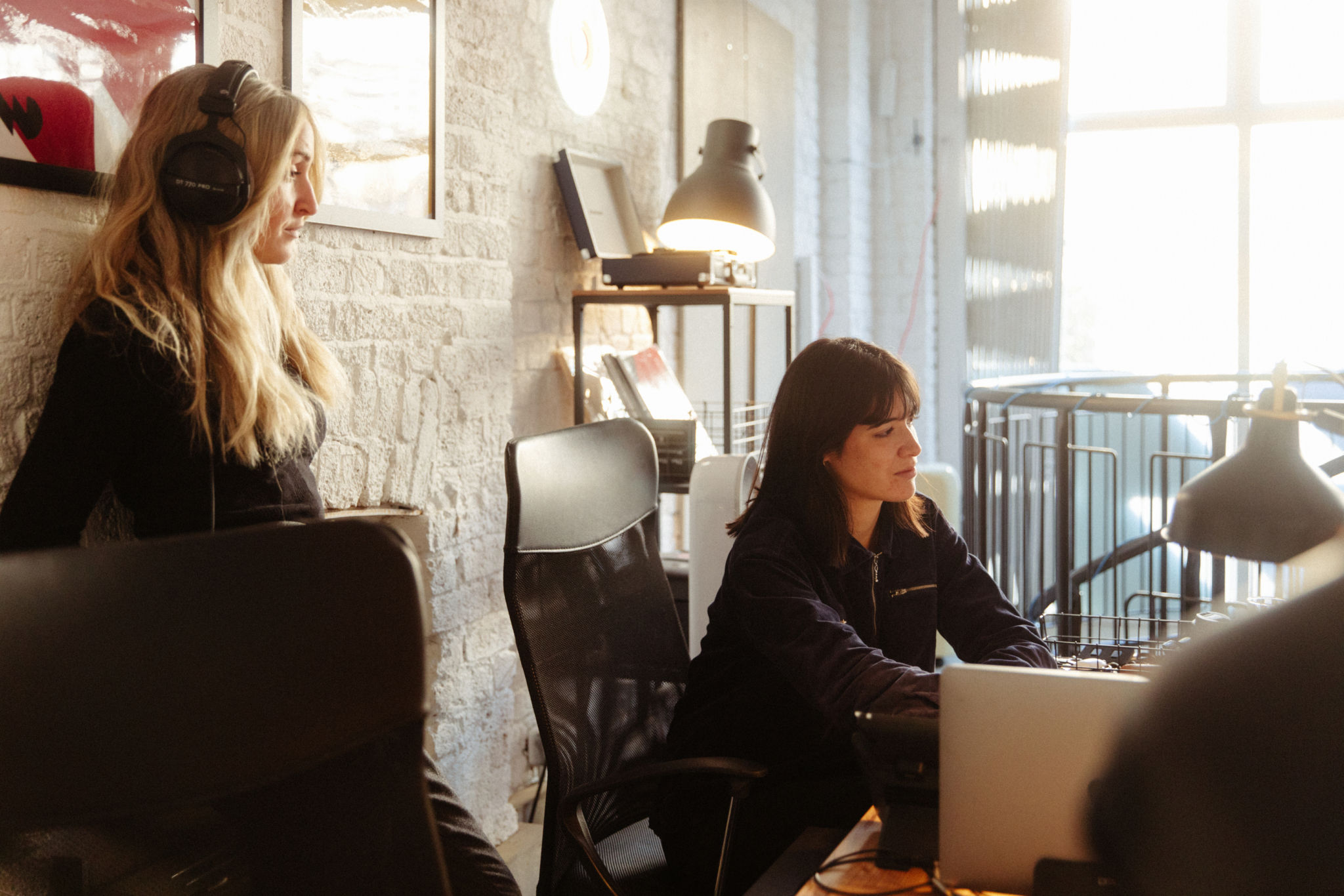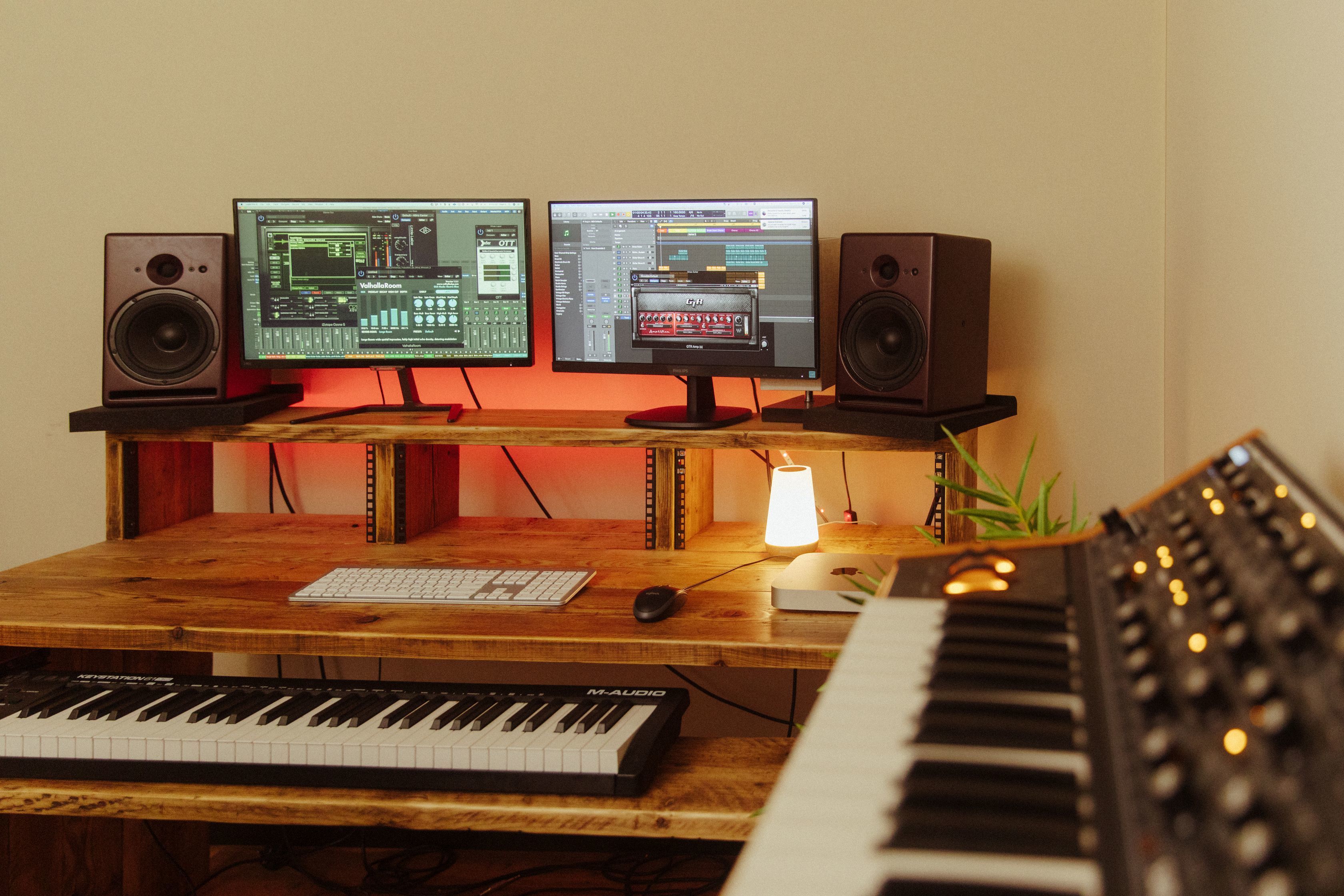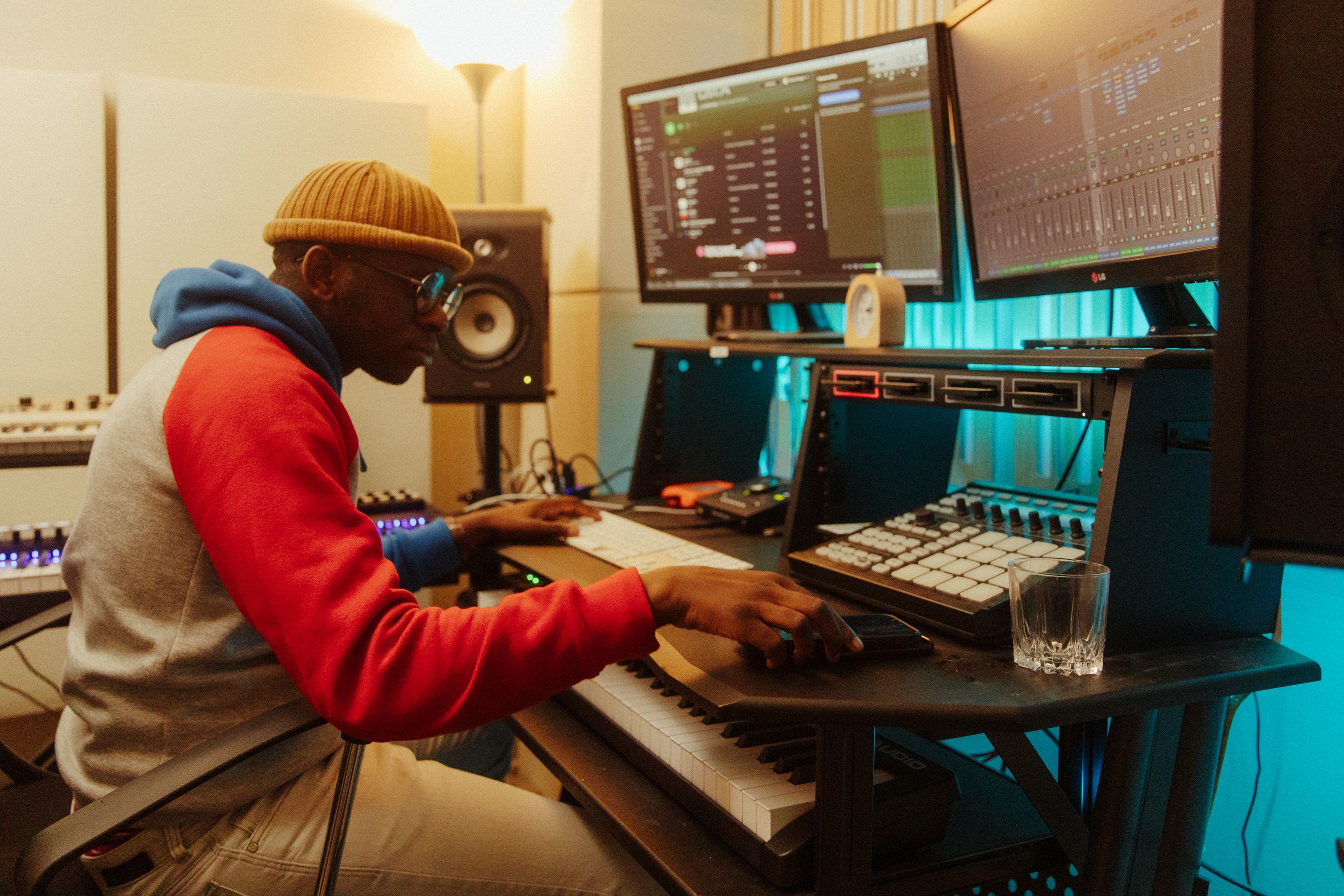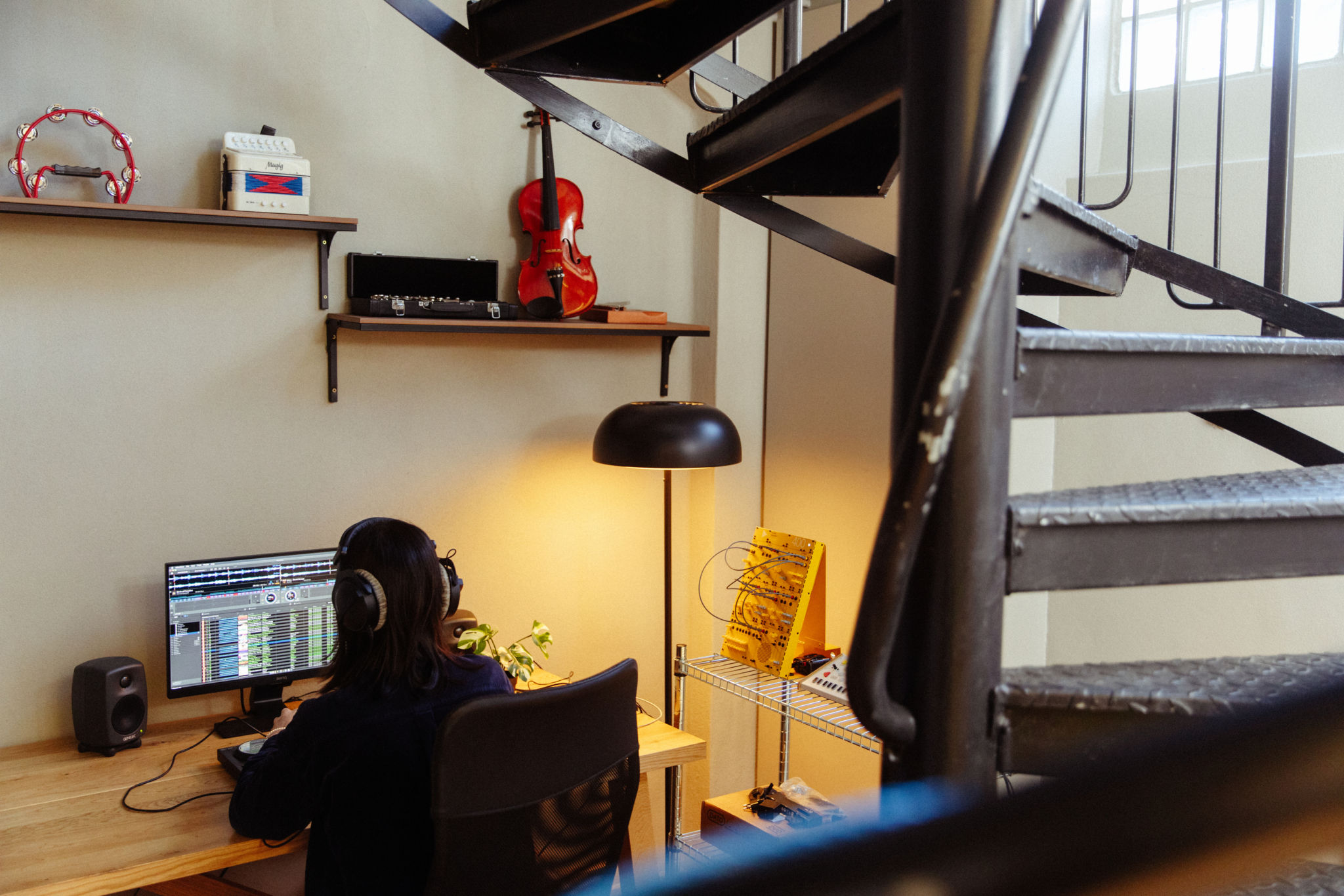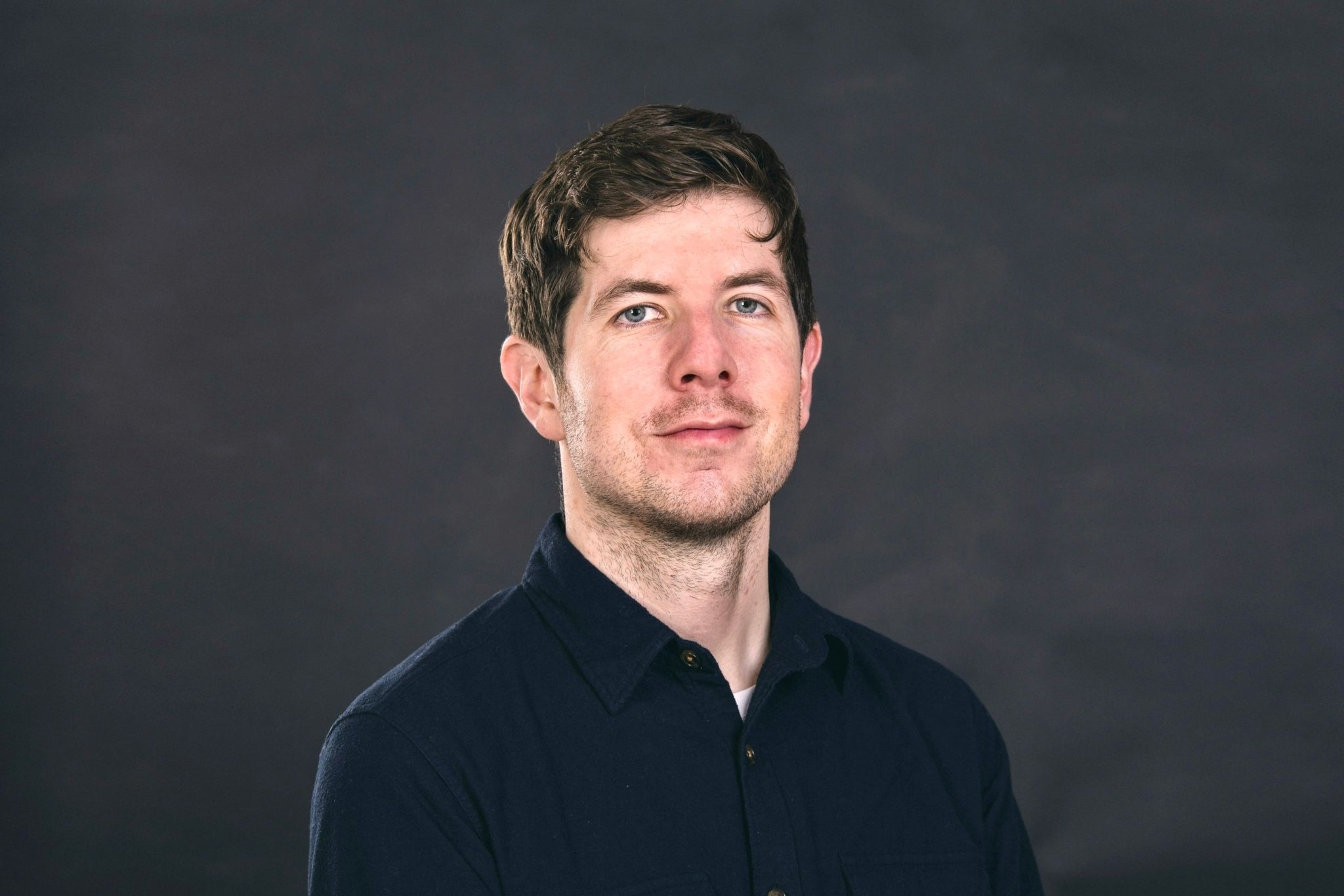 Dave Connolly
Dave Connolly is a Music & Sound Award winning music composer who partners with agencies, brands and broadcasters to provide audio for sonic logos, TV channel branding, promos, trailers and commercials. After spending nearly a decade working as both an in-house and freelance composer, Dave has built a strong reputation designing sound to picture from every stage of the creative process; from pitching initial concepts to clients, to working with a production team or agency on an existing brief.

Specialising in audio branding, Dave has composed the music for the Sky Cinema and Fox Sports Australia channel idents and won a Music & Sound Award for his Sky Sports audio branding in 2018. In 2020 he composed and recorded the new Premier League anthem, featuring performances at Abbey Road studios by a host of world class musicians.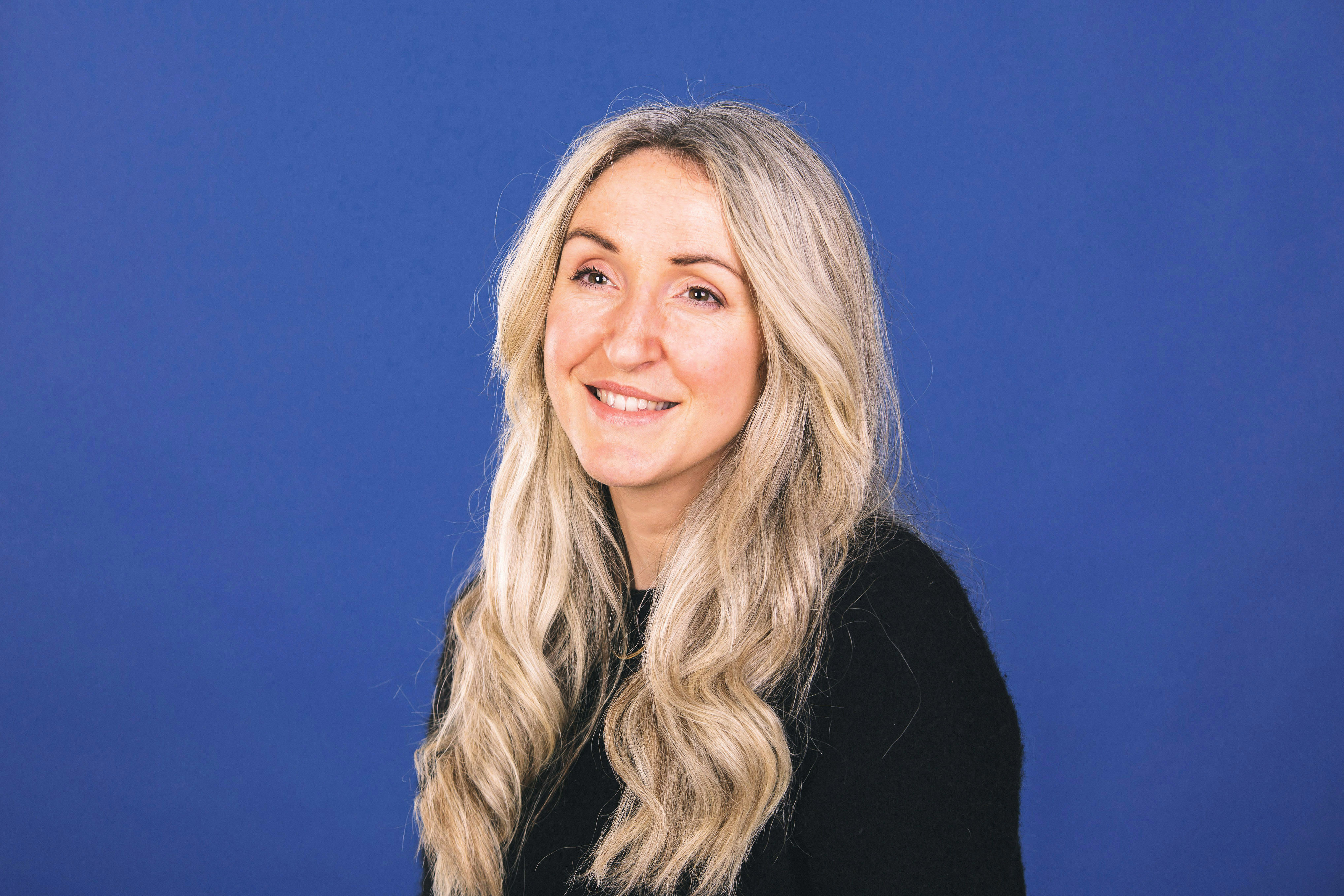 Whether it's a trailer, promo, ad or bespoke score, Jamie knows the key to unlocking an unforgettable sound is in clear briefs and unique collaborations.

As Head of Production at Molecular, Jamie never fails to bring out the best in creatives and composers and her talent for production and music supervision has been recognised with a number of awards across the industry.

A proud Londoner, Jamie passionately champions the UK's music and arts scene, regularly making time to mentor and nurture young people just starting their careers in the industry.

Jamie Logan
Head of Production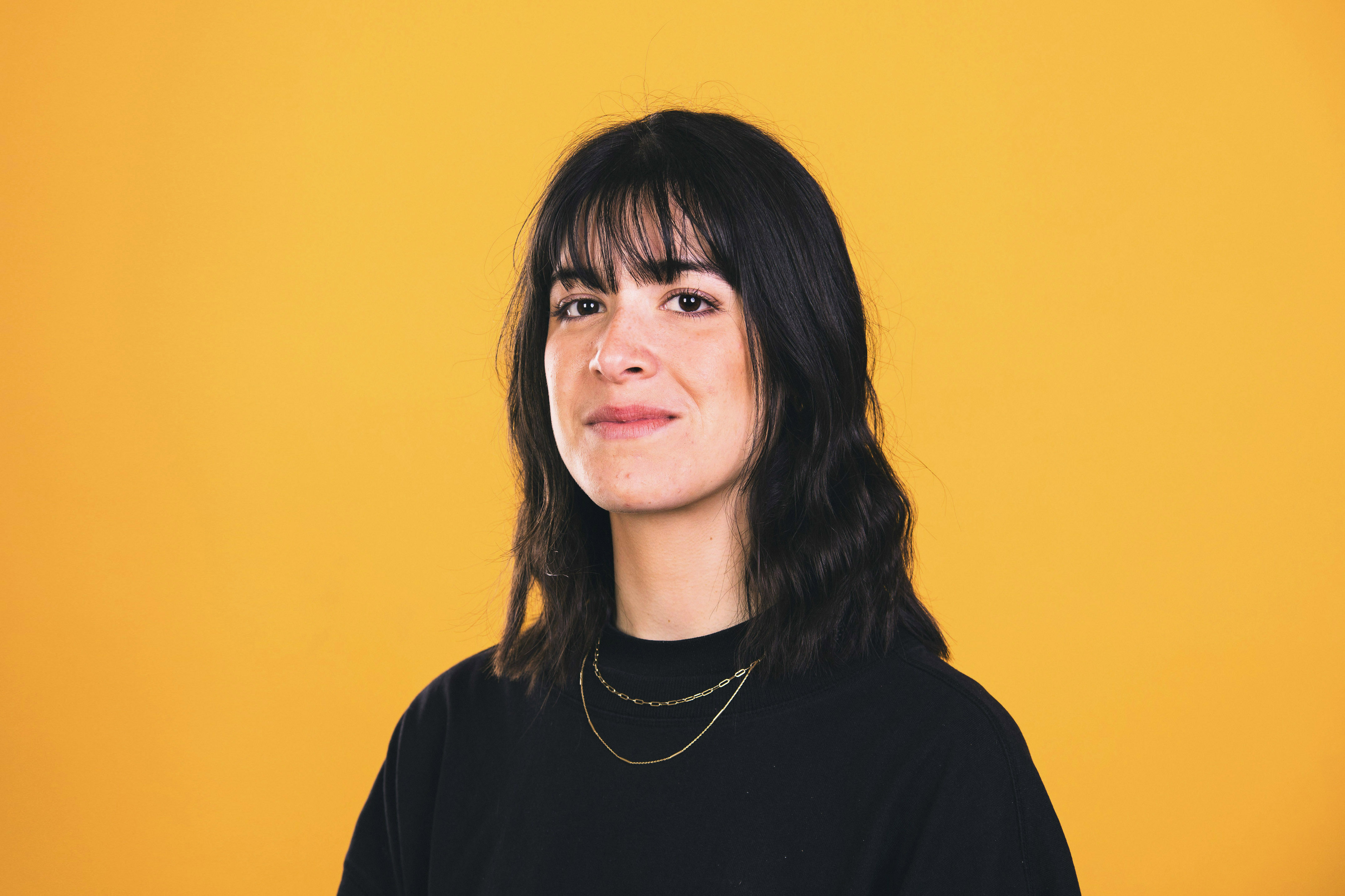 Rita is a singer, songwriter and producer who brings curiosity and a genuine passion for the process to her work and to her craft. She wears many hats at Molecular, balancing her time between brand strategy, project production and music supervision.
Growing up in the eclectic city of Porto, Rita was always drawn to rhythms and patterns of sound. She sees music as an access point to shared experiences, a way to form or strengthen bonds that are meaningful and memorable.
As a solo artist, Rita writes and performs under the name Lexie Palms. Her debut single, "Can It Be Me", is a soulful R&B track that has been featured in various music magazines.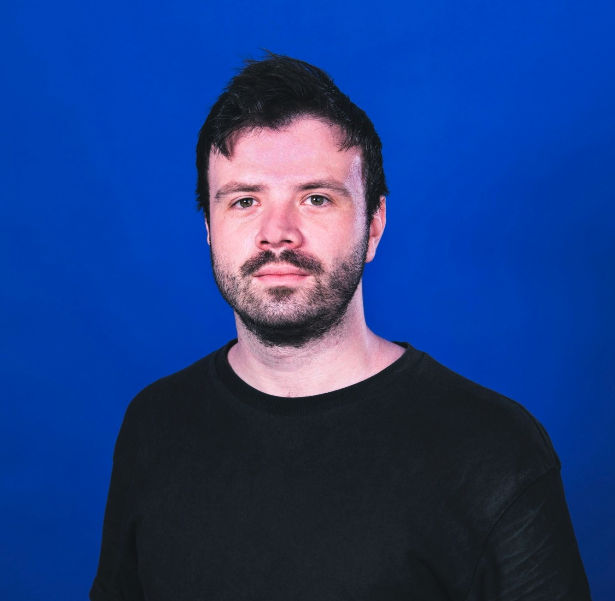 Max is a versatile composer with a distinct cinematic signature. He has written music for brands such as Jägermeister, Nissan, and Rocket League and his original work has been synced to campaigns from Audi, BT Sport and MTV. He's also collaborated with labels like Atlantic Records and Ministry of Sound.
Max likes to keep things interesting by experimenting with new sounds to create transportive sonic landscapes. He believes brands can use music to create a moment where no volume is turned down and no ad is skipped - forging a connection that is personal, emotional and memorable.
Max also produces as part of an electronic dance duo called, Koven. Hailed as one of the pioneering artists to back cinematic bass music.
Join the team.
Working at Molecular Sound. We're always looking for new talent to collaborate with on a freelance basis.
If you're a composer and want to get involved, please apply here.

We are always happy to meet new people. Give us a call +44 203 034 0109 - email rita@molecularsound.com or visit us in Shoreditch.